Whole Earth image from JHT's Planetary Pixel Emporium
Guide to the Surface Water Record (click on map above for individual map displays)
In mid-2013, many of these displays are being automated. Daily updates complete at 10:40 MST/17:40 UTC.
Access to Experimental Satellite-based River Discharge Measurements
Daily updates complete at 13:40 MST/20:40 UTC
(counting since February 7, 2012)
Surface Water Runoff Measurements from the River Watch processor (Brakenridge, G. R., De Groeve, T., Cohen, S., and Nghiem, S.V., online publication, this location)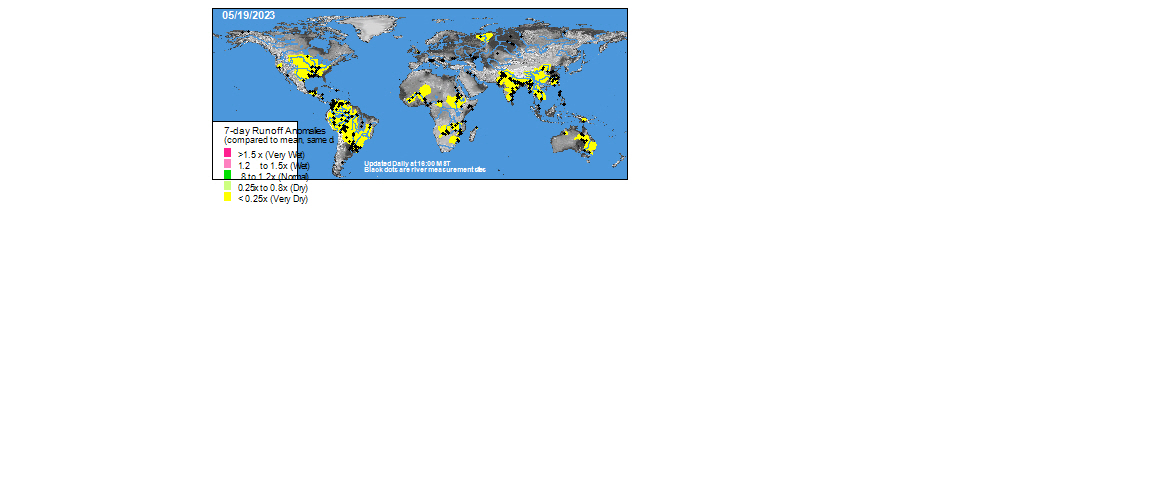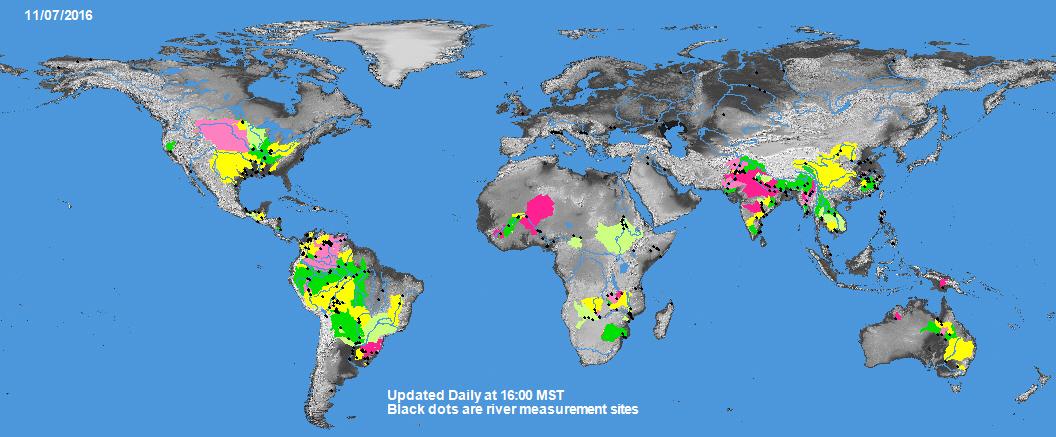 New mapping in progress: storm surge and inland flooding, Typhoon Haiyan (known in the Philippines as Typhoon Yolanda), Central Philippines, November 7, 2013
Google Earth View of NASA ASTER imagery, November 11, 2013, including Tacloban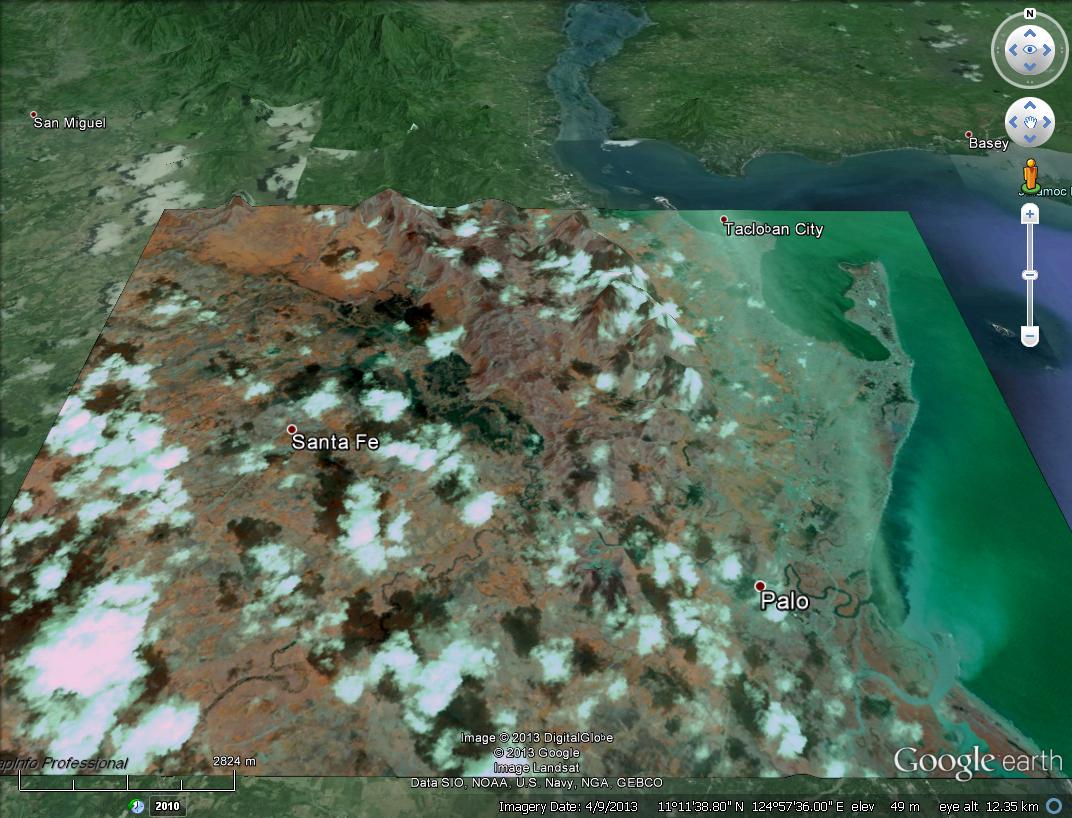 Obtain KMZ file for Google Earth Viewing
Inland flooding south of MacArthur, NASA ASTER imagery, November 11, 2013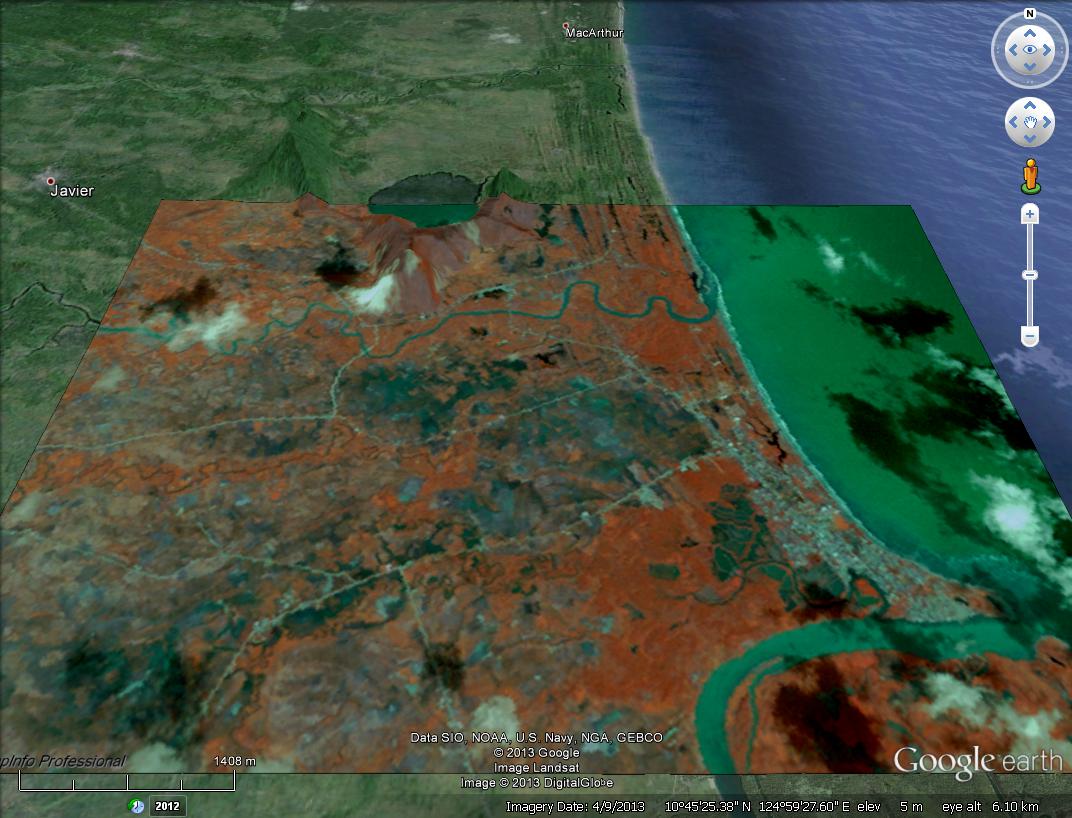 Obtain KMZ file for Google Earth Viewing
Sample of current mapping: flooding in E Russia and NE China, August-September, 2013; see 130E050N and other map sheets of the of the Surface Water Record.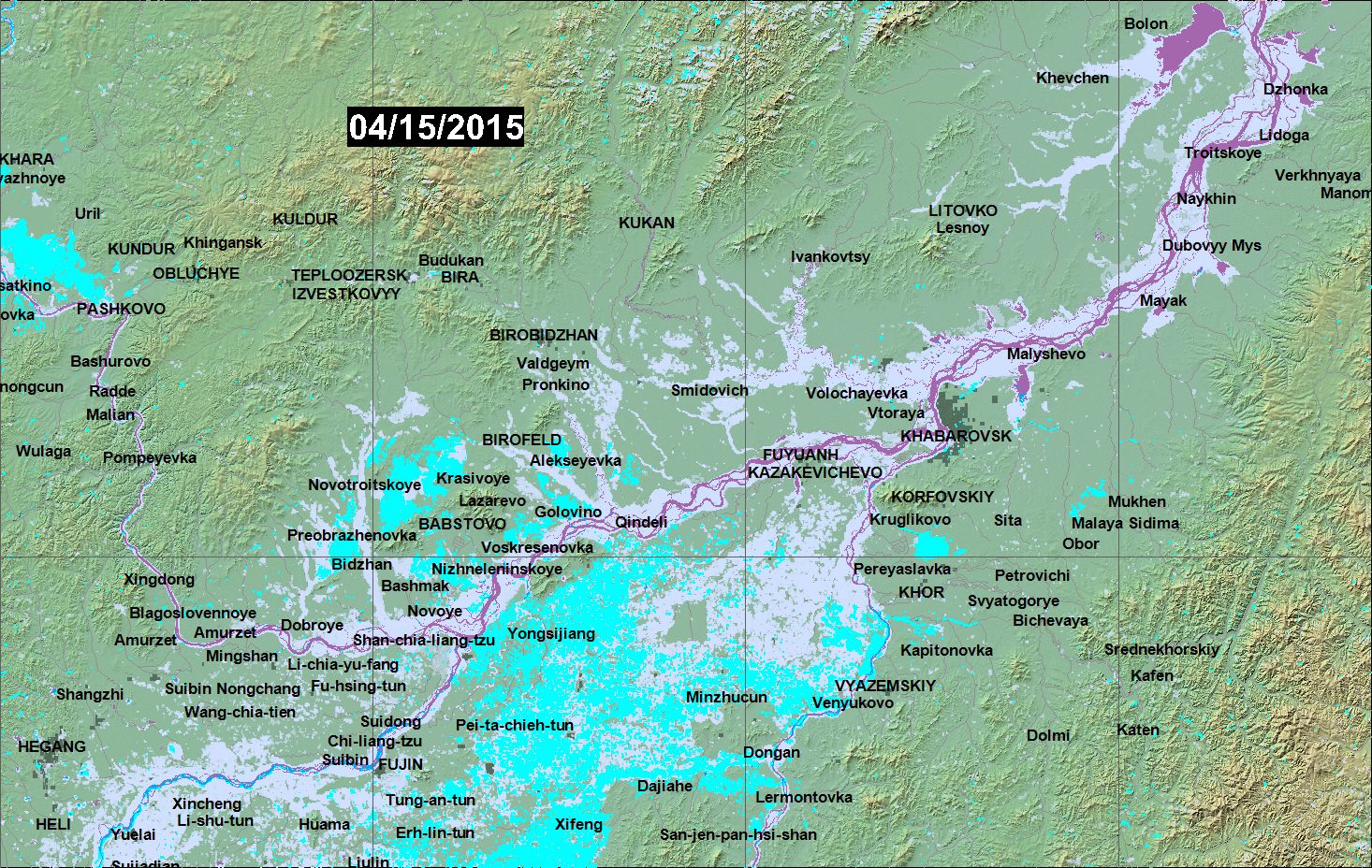 Sample of Drought (reduced surface water) mapping in the Central USA, Summer, 2012. See appropriate sheets of the Surface Water Record when droughts are underway.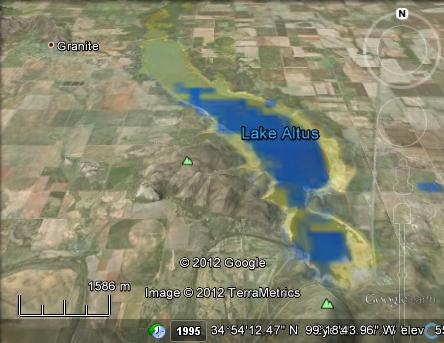 The Flood Observatory uses orbital remote sensing to detect, measure, and map surface water changes. It includes:
River Watch 2, an experimental satellite-based river discharge measurement system (example).
The Surface Water Record, acomprehensive map record of the Earth's changing surface water (click on global map above).
The Active Archive of Large Floods, 1985 to present (listing and characterization of large flood events).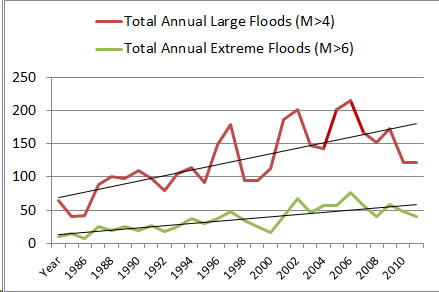 Rapid Response Inundation Maps, for individual flood events.
Example: late 2011 Thailand flooding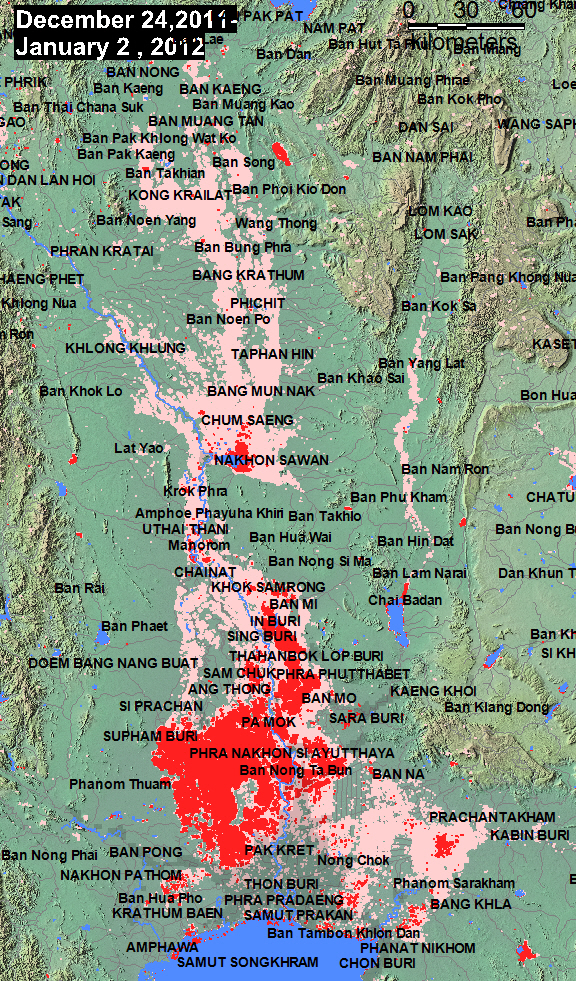 Red: Flooding, during a 10-day accumulation of MODIS imaging.
Light Red: Previously flooded this event; now dry.
Blue: Reference Water (permanent water bodies).
See also other projects and data products
The Flood Observatory facilitates practical use of space-based information for international flood detection, flood response, future risk assessment, and hydrological research.
In 2013, it is leading a NASA SMD/ESD Applied Sciences Program feasibility project to improve WFP use of flood mapping information. Click on video below for visualization of WFP logistics.

This web site and associated data by G.

Robert Brakenridge and Albert J. Kettner

are licensed under a Creative Commons Attribution 3.0 Unported License.