Space-based Measurement, Mapping, and Modeling of Surface Water

For Research, Humanitarian, and Water Management Applications

Community Surface Dynamics Modeling System
INSTAAR, University of Colorado, Campus Box 450, Boulder, CO 80309 USA

Flood Observatory Mission Statement

Help Support the Flood Observatory

The Flood Observatory is a not-for-profit organization within the University of Colorado and donations are tax-deductible. Please help us sustain this work.

Vitae: Flood Observatory Director Robert Brakenridge and Associate Director Albert Kettner

Upcoming Meeting: "Disaster Risk Reduction across the Americas", Buenos Aires, Sept. 3-8, 2017

Movie of Flood Locations, 1985-2016

DFO is using automated MODIS-based data from the NASA Global Flood processor to monitor the flooding in NE India, July 15, 2017. Red shows current surface water; blue is typical winter conditions; light gray is all previously mapped flooding. Click on dots to retrieve microwave observation of changing river discharge. See also: 090E030N

Sentinal 1 SAR mapping of flooding in China, July 3, 2017 (red is new water compared to May 28, 2017). Mapping is in progress

(WMS: http://bit.ly/2smWx1G; all mapping is now online; final geocoding/correction will occur July 10)

Surface Water Watch and Record

In 2017, updating of all sheets is underway; 030E020N illustrates the new format

Whole Earth image from JHT's Planetary Pixel Emporium

Since late 1999, satellite data have been obtained by the Dartmouth Flood Observatory, processed to detect water/land boundaries, and analyzed to produce flood inundation limits in vector GIS format. Surface Water Watch and Record compiles this information to produce a comprehensive record of terrestrial surface water variability, past and present. Daily updating of selected map sheets is now underway. This effort has been sustained through support from NASA, the European Commission, the World Bank, the Latin American Development Bank and others. In 2017, we are completing revision of all online map sheets to a new format. Each map sheet provides a record of past changes and also present water extent.

2017 Updates to New Format: 030E020N, 090E030N, 100W040N,

River Watch 3: Experimental Satellite-based River Discharge Measurements

Daily updates at 14:30 Local Denver Time

Flood-generating (red) and Drought-affected (yellow) Watersheds

Daily updates at 14:30 Local Denver Time. Data are from River Watch.

SAMPLE RIVER WATCH RESULTS

Rivers in southern India flooded after passage of a tropical depression in 2015: River Watch Site 2041

River Watch sites also track droughts: River Watch Site 277, Zambezi River, Zambia.
SSMI/SSMIS/AMSR2 Total Precipitable Water
Current NASA Worldview MODIS Display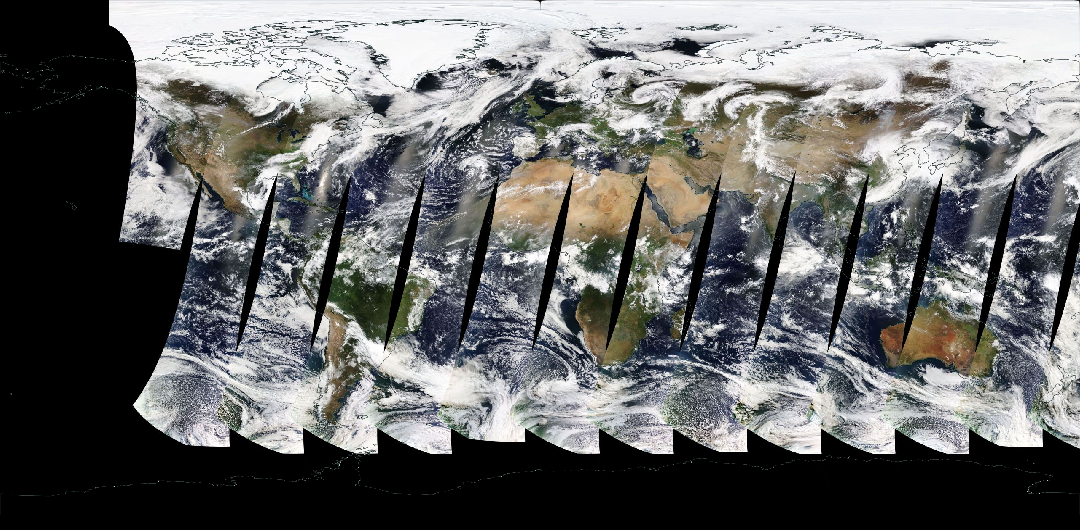 7-day Accumulated Rainfall
from NASA Goddard Space Flight Center Satellite Precipitation
Recent Flood Mapping Results
DFO#4475, Uruguay, June 2, 2017
Sample of flood mapping for this event below: Google Earth kmz version.

DFO#4474, Sri Lanka, May 24-30, 2017
Sample of flood mapping for this event below: from the DFO Web Map Service. GIS files are also available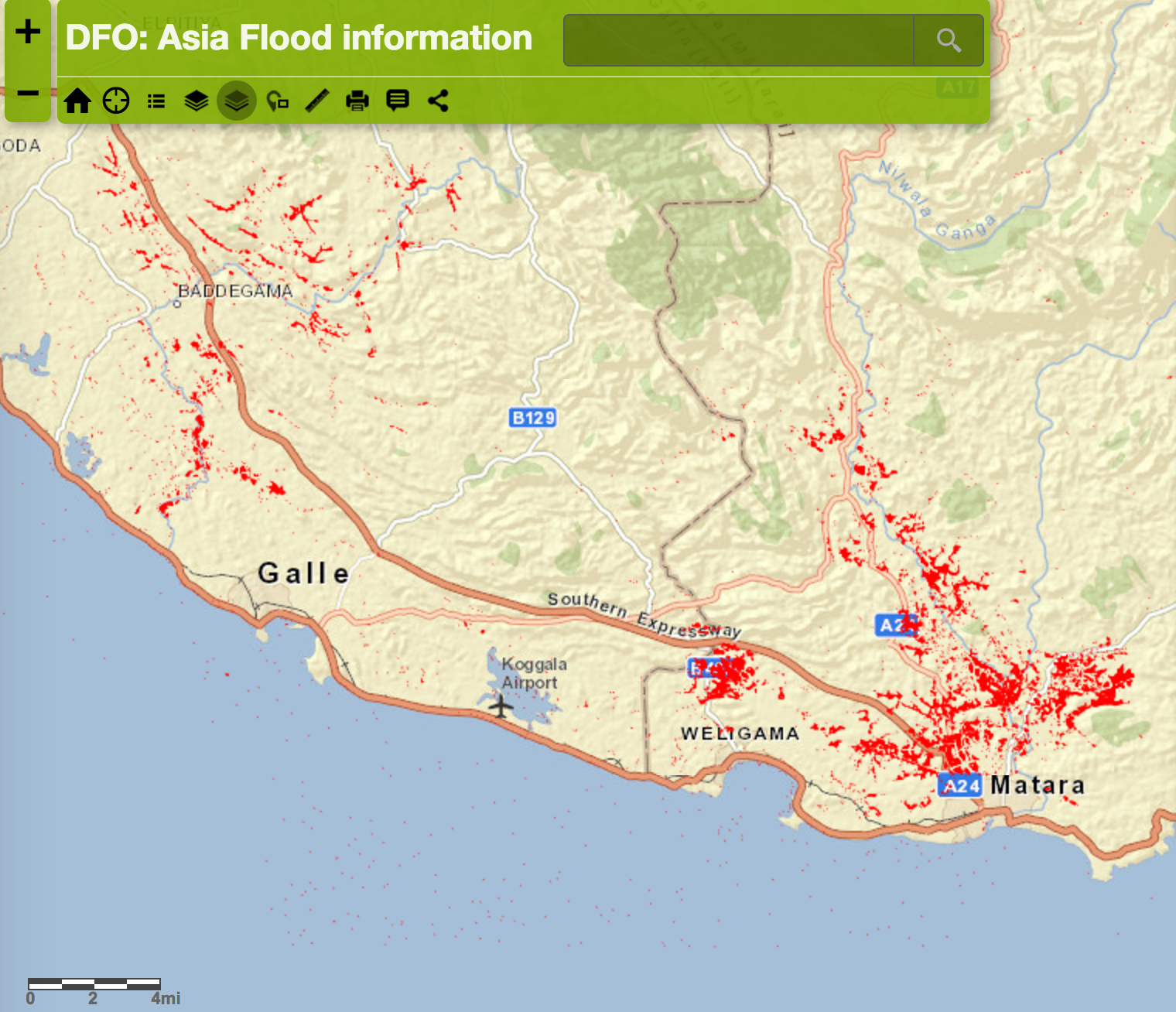 DFO#4473, Russian Republic, May, 2017
Image sample of this flood below, Google Earth view of MODIS-based flood water mapping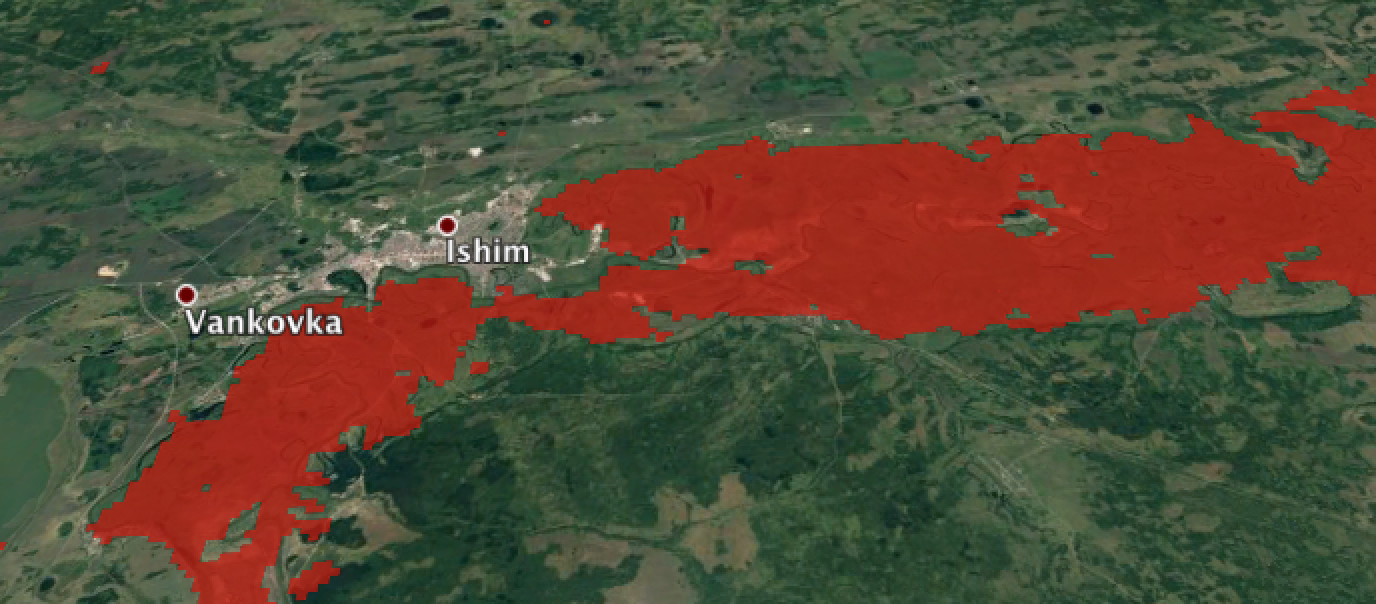 DFO#4472, Tebicuary River, Paraguay, May, 2017
DFO#4471, China (various regions), May 16, 2017
Image sample below, Google Earth view of Sentinel 1-based flood water mapping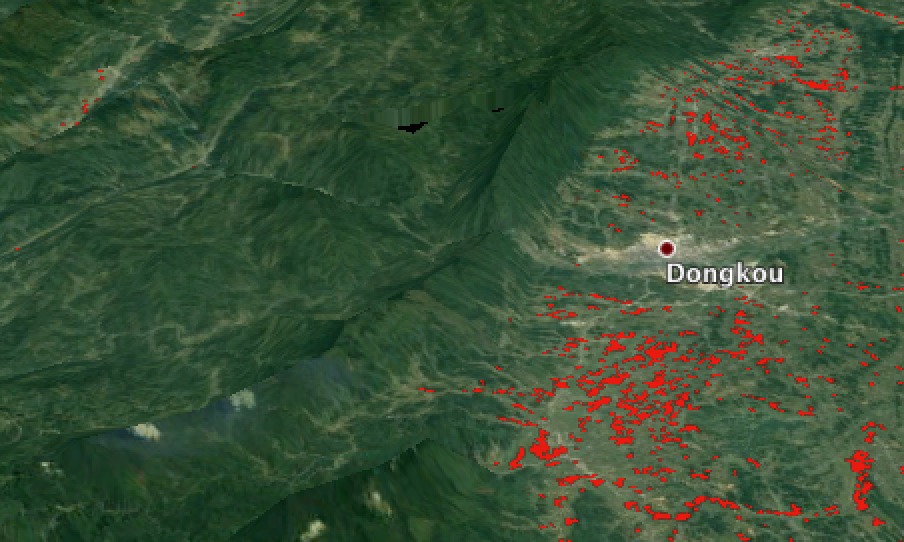 DFO#4470, Quebec, Canada, May 7, 2017
Image sample below, September 9, 2017/May 7, 2017 comparison, flood water is red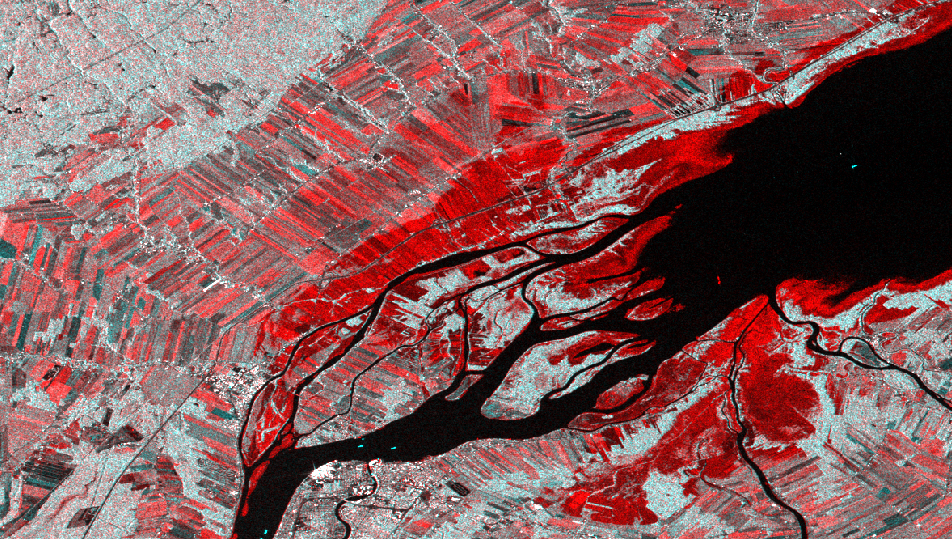 DFO#4468, Central US, April 28, 2017
On May 4, ESA's Sentinel 1 satellite imaged the levee breaks in Pocahontas, Arkansas (image sample below, water is black)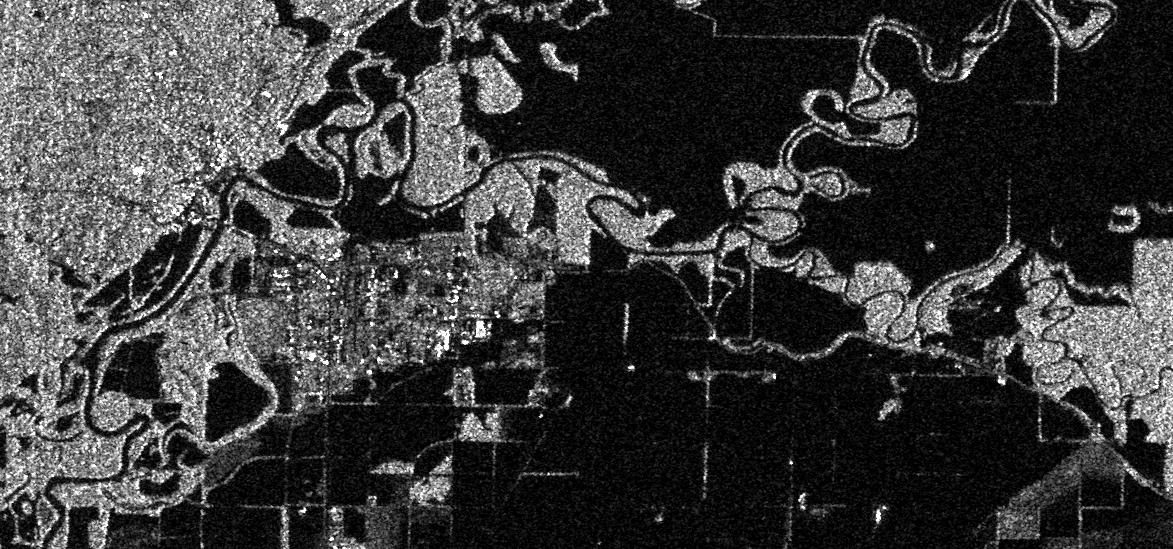 DFO#4467, Dominican Republic, April 25, 2017
DFO#4466, Bangladesh, April 24, 2017 (Google Earth sample below)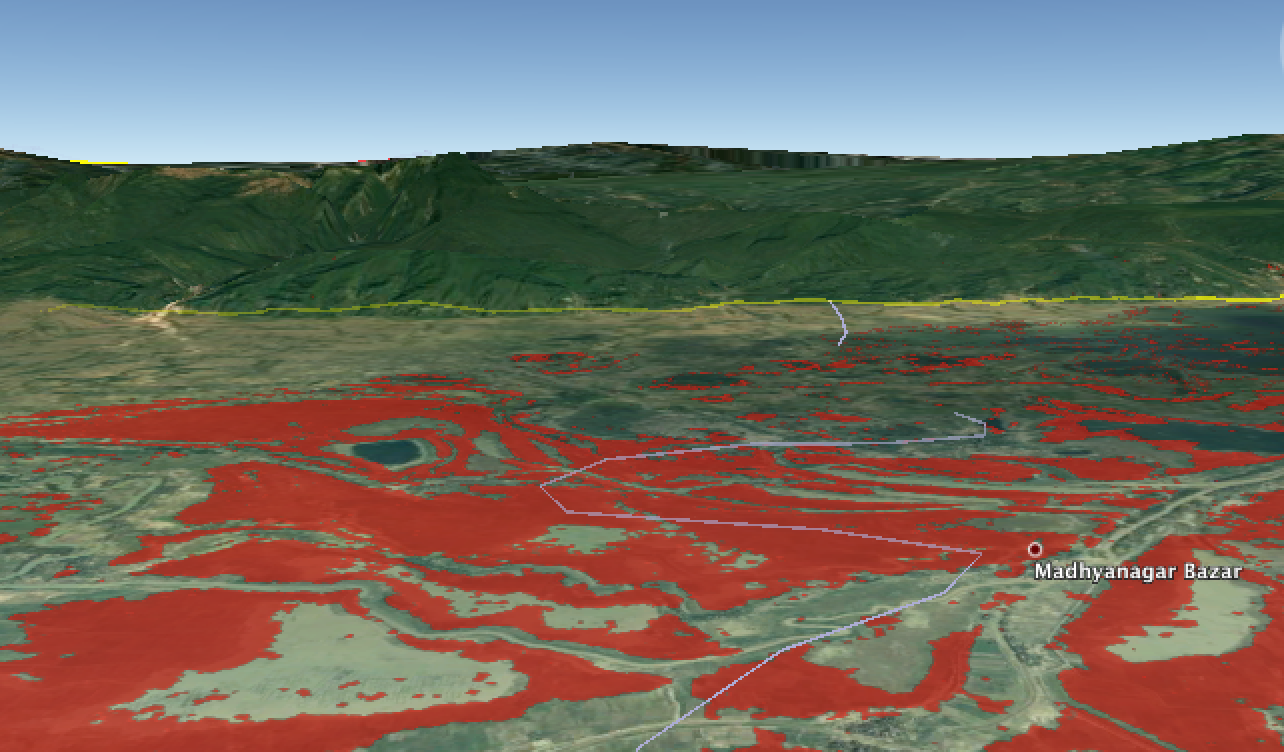 DFO#4465, Kazahkstan, April 20, 2017 (Google Earth version sample below)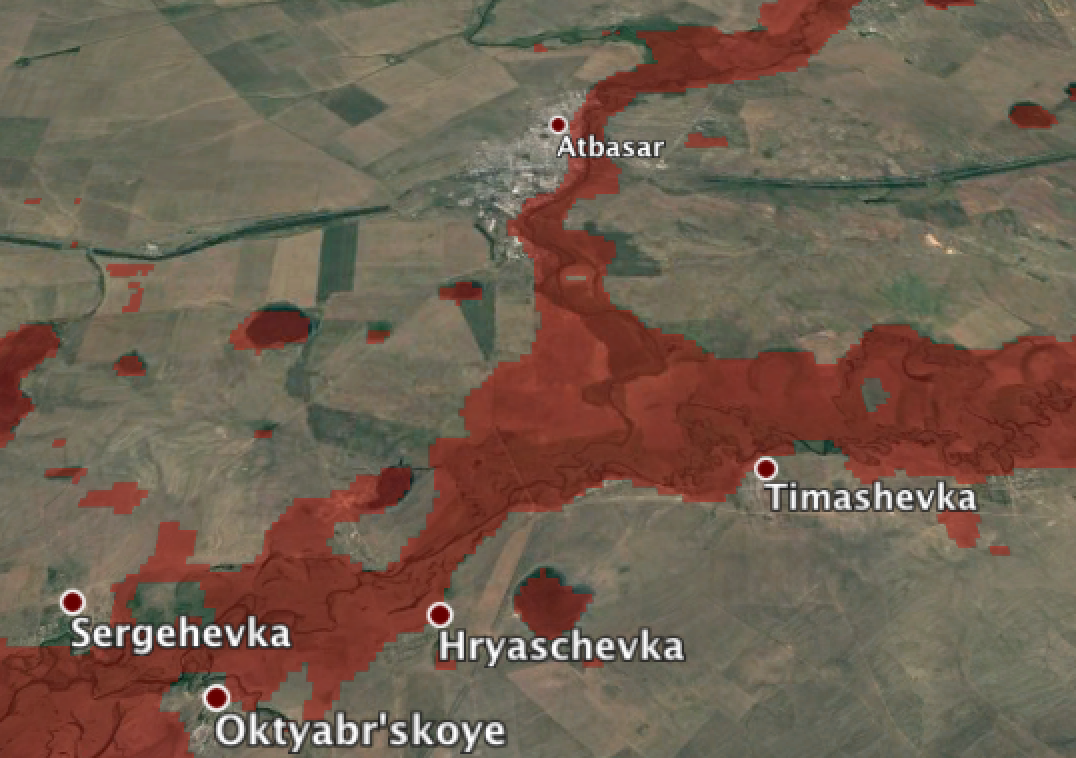 Sentinel 1 SAR-based mapping of flooding in Northern California, winter, 2017
Major flash flooding, NW Iran, imaged April 16 and 18, 2017 by Sentinel 1 and MODIS sensors
Sample 1 (with GoogleEarth view below for comparison)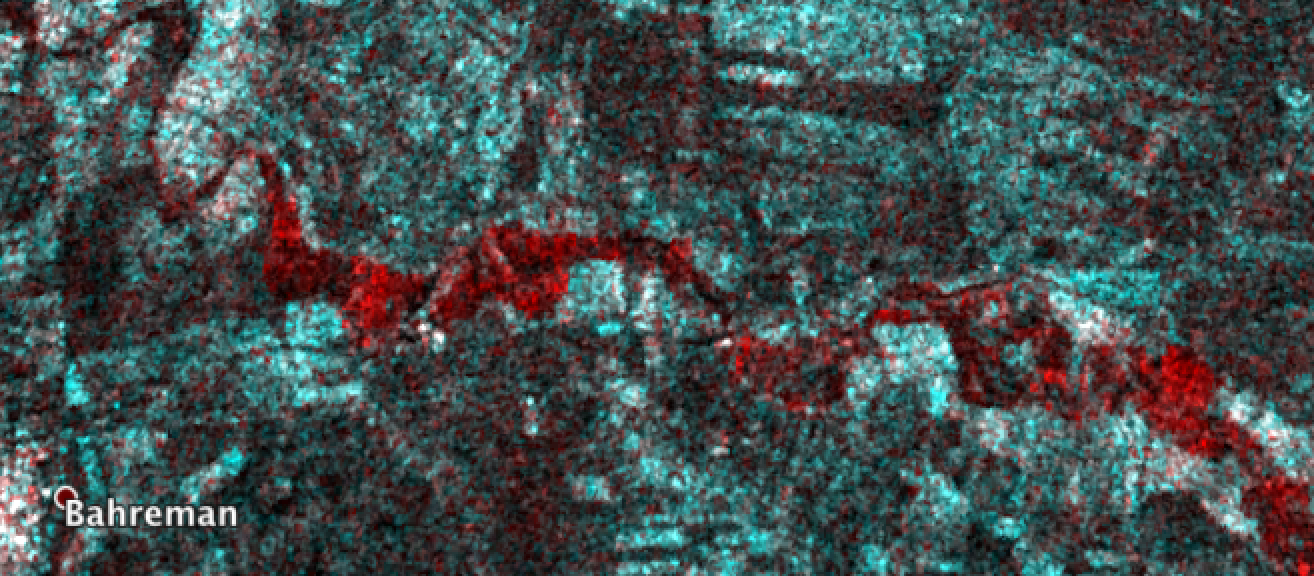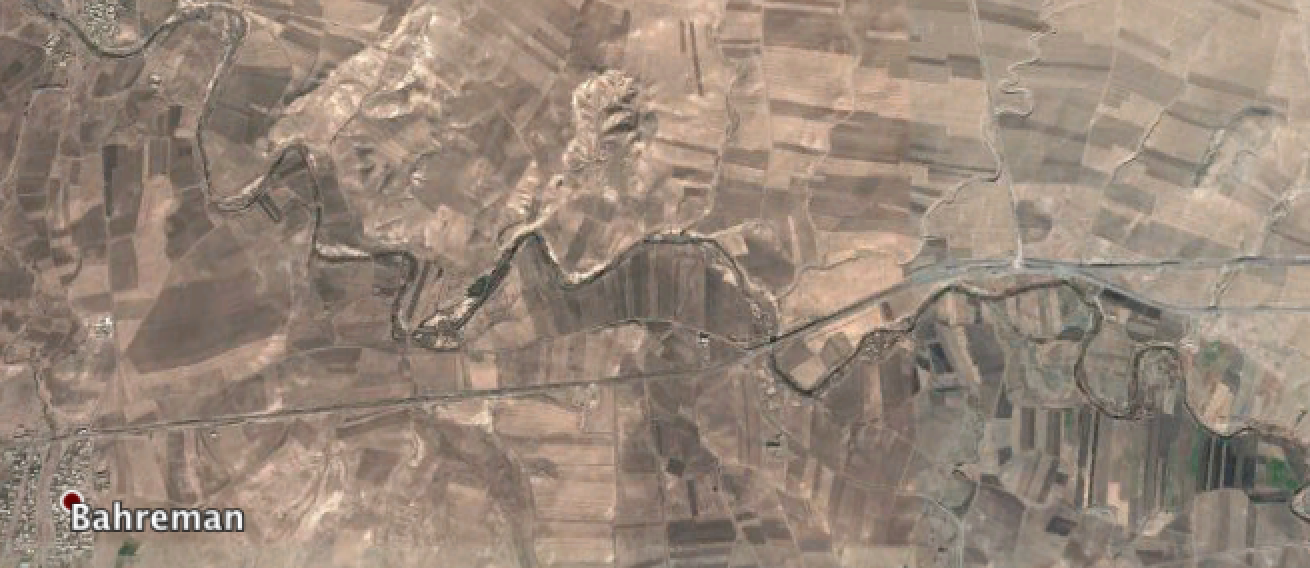 Sample 2 (with GoogleEarth view below for comparison)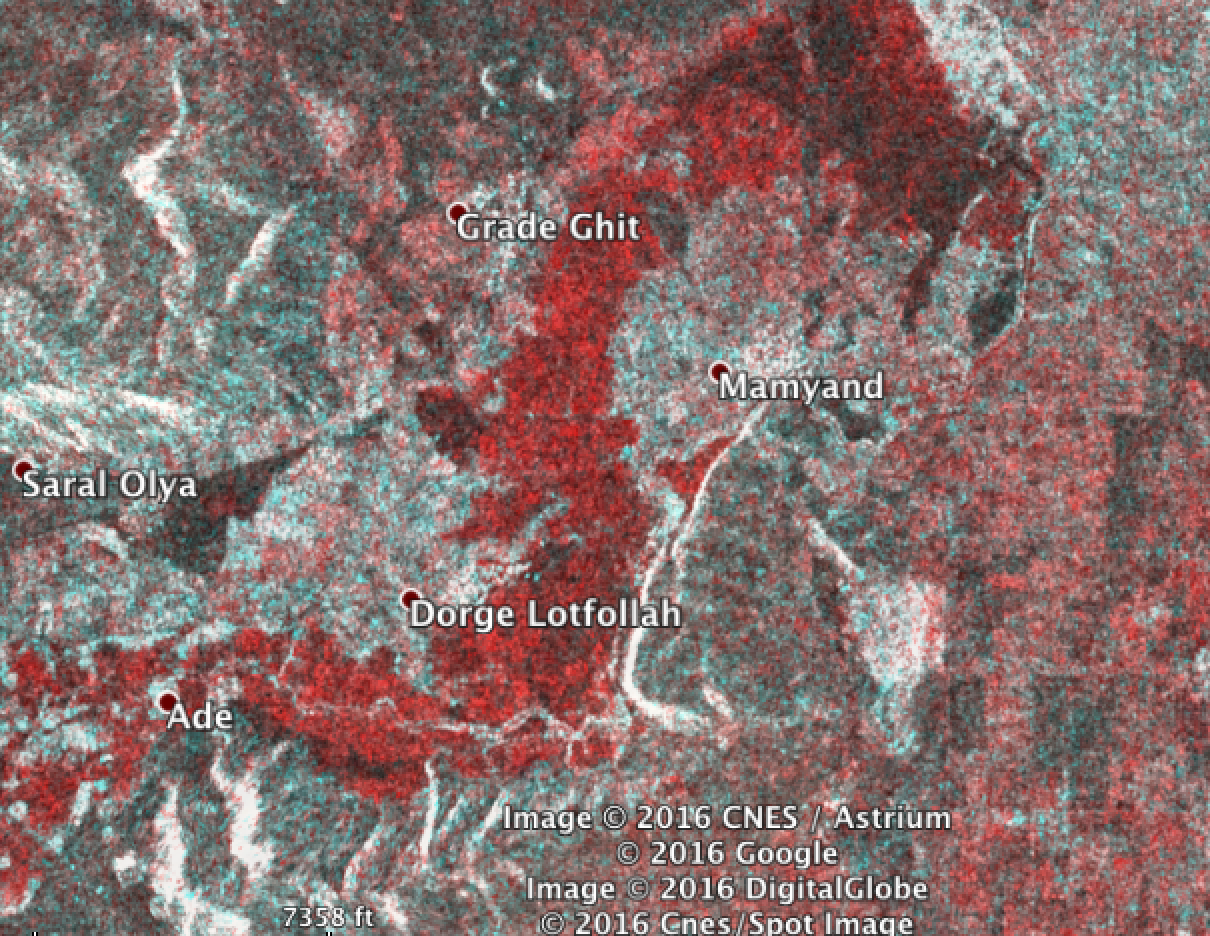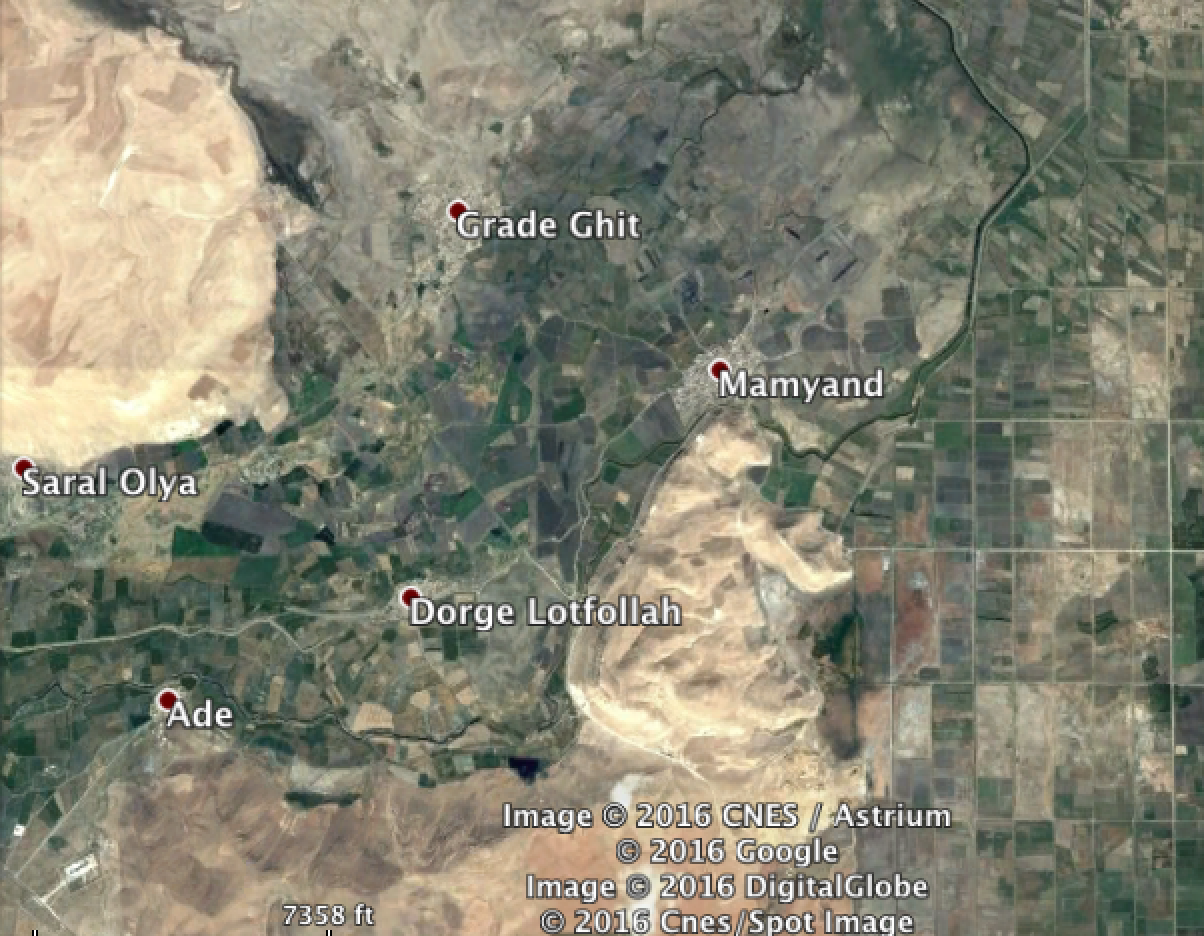 DFO # 4464, Northern Argentina
DFO # 4462, Southern Argentina
Tropical Cyclone Debbie-related flooding, April 4, 2017 (DFO # 4461), North coast of North Island, New Zealand
Sample Sentinel 1 SAR composite, April 4/March 11, below.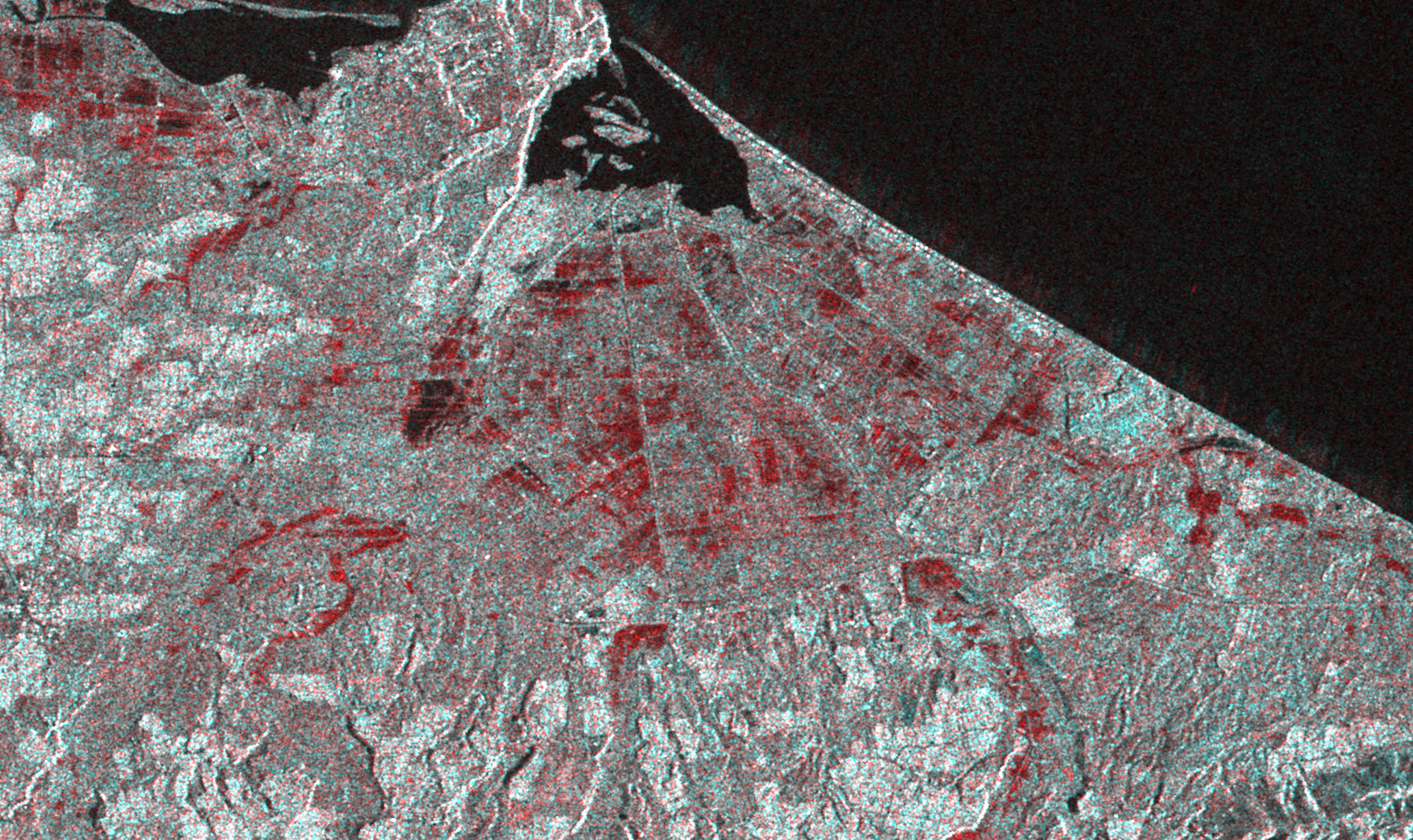 DFO # 4460, Northern Malawi
DFO # 4459, NE Bangladesh
DFO #4451 from Cyclone Debbie in Australia
(below, based on ESA Sentinel 1 SAR data, March 31, 2017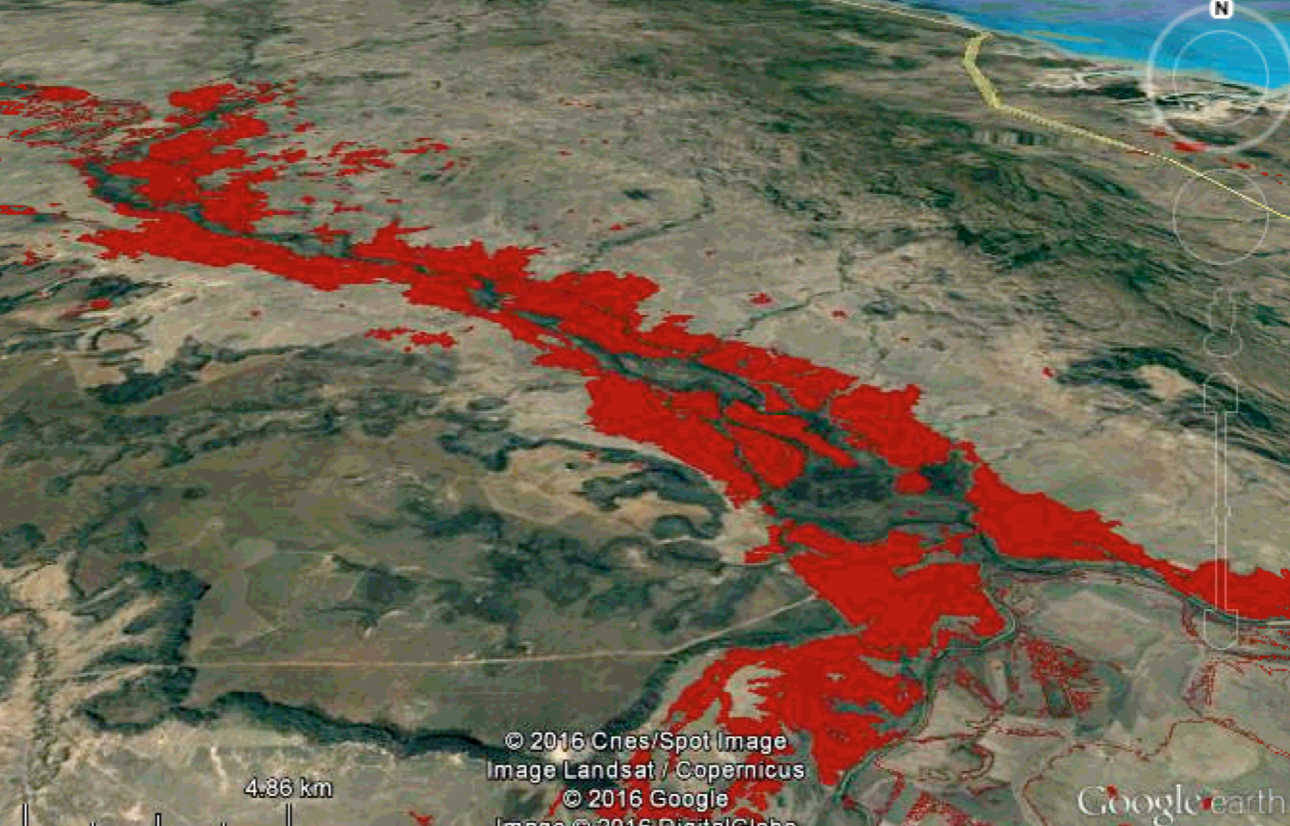 Also see the DFO Map Server using NRT Global Flood Mapping data (sample below)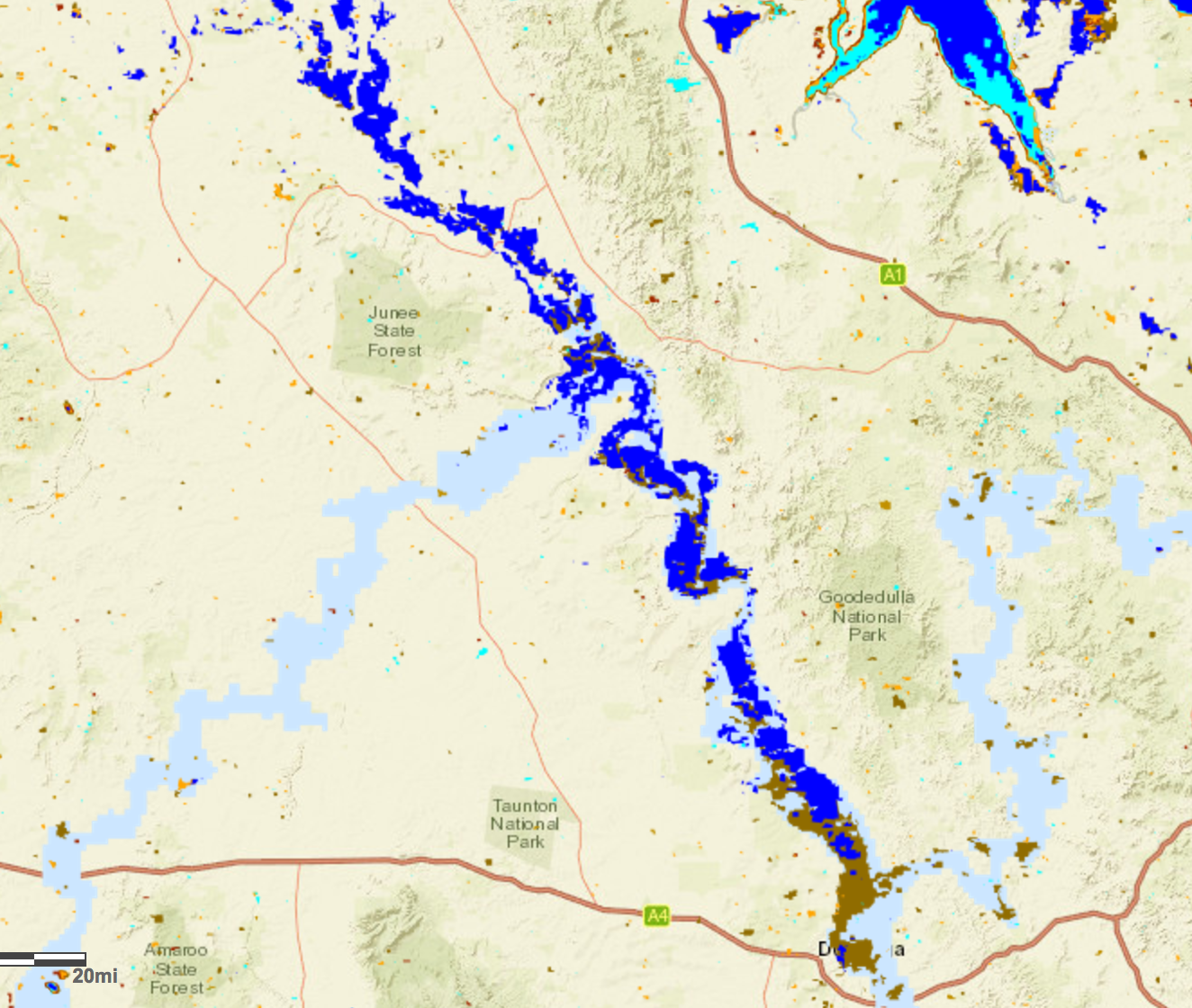 DFO #4450 in Peru (samples below)
Coastal flooding (middle, March 27, 2017) during "local El Nino" conditions, compared to March 27, 2016 (left image), from MODIS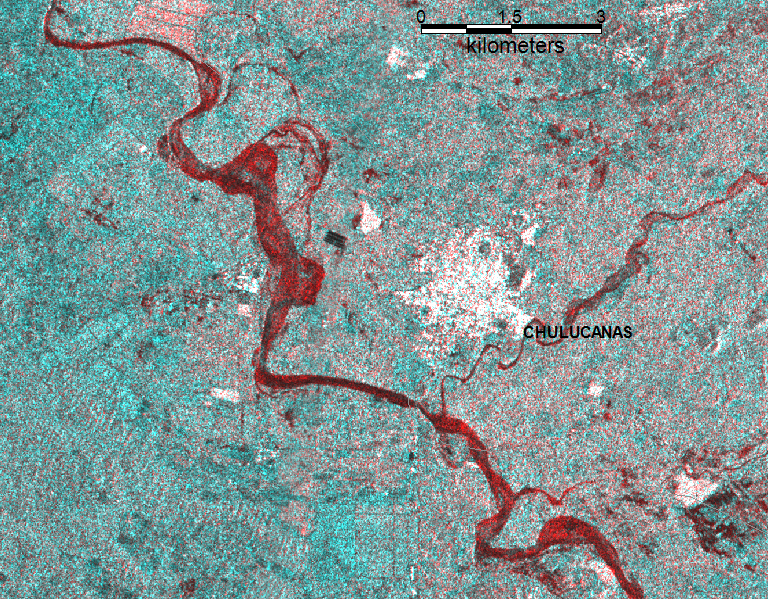 March 20 flooding, red, flooding from comparison of March 20 and January 19, 2017 ESA Sentinel 1 SAR data
DFO #4439 in Mozambique
DFO #4432 in southern Thailand and northern Malaysia
DFO #4434, California, USA. Sample of Sentinel 1 SAR results below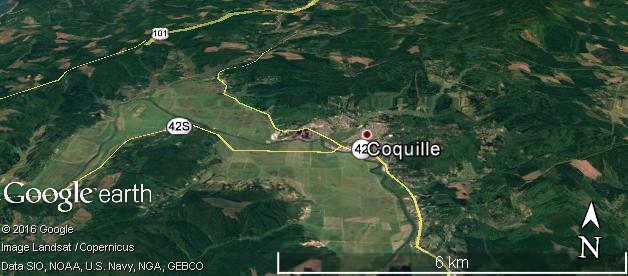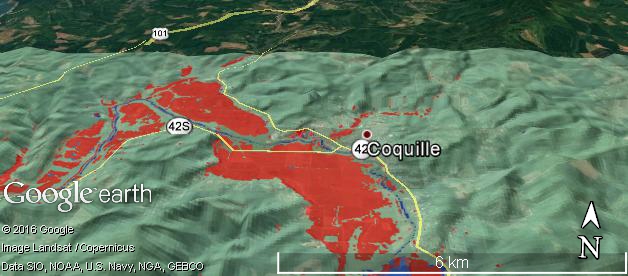 Flood Mapping for Hurricane Matthew, October, 2016
Sample of flood mapping in North Carolina displayed via Google Earth
(See also New York Times article)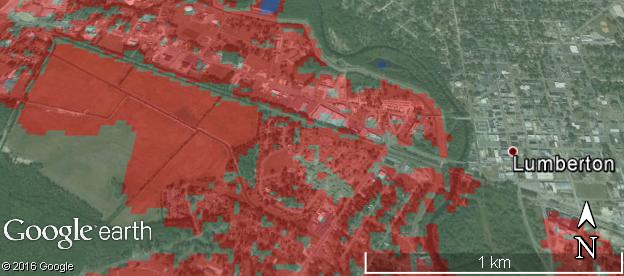 Flood Mapping for Hurricane Otto, Costa Rica, November 28, 2016
Flood Mapping for New South Wales, October, 2016
Flood Mapping for Iowa, Wisconsin, and Minnesota, August 27, 2016
Flood Mapping for Southern USA, August 1-15, 2016
Flood Mapping for North Korea, September 1-15, 2016
Flood Mapping for Sudan and South Sudan, July-September, 2016
Flood Mapping for Bangladesh, July-August, 2016
Flood Mapping for Bihar, India, July-August, 2016
Flood Mapping for Assam, India, July-August, 2016
Flood Mapping for Myanmar, July, 2016
Special Regional Displays (2017: under construction)
Ganges/Brahmaputra Flood Awareness and Prediction System
Ganges/Brahmaputra Current Flood Conditions
Myanmar Current Flood Conditions
Large and Extreme floods listed in the DFO Flood Archive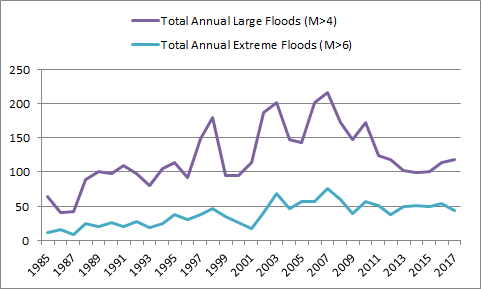 Geographic Centers of floods in the FloodArchive, 1985-2010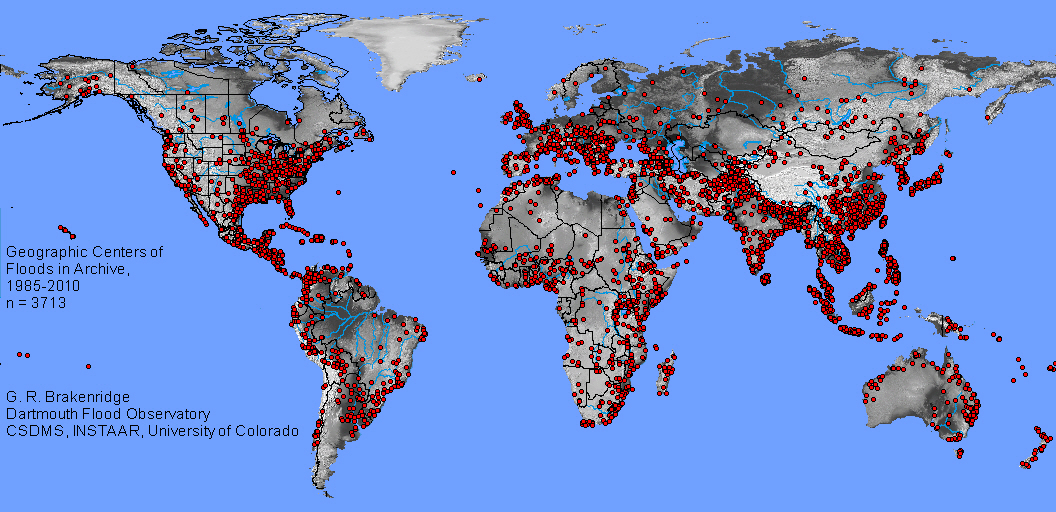 93 Participants have registered. Meeting Theme is: "From Hazards to Impacts"
The Global Flood Partnership is a network of organizations that are developing an operational global flood observational and risk modelling infrastructure: for better predicting, monitoring and measuring large flood events and their impacts, worldwide.
The Flood Observatory facilitates use of space-based information for international flood detection, flood response, future risk assessment, and hydrological research. In 2013-2017, it is leading a NASA Applied Sciences project to assist World Food Program use of flood mapping information. Click on video below for visualization of WFP logistics.
(counting since February 7, 2012)

This work, web site, and associated data are by G. R. Brakenridge and A. J. Kettner and are provided here under the terms of a Creative Commons Attribution-NonCommercial-ShareAlike 4.0 International License.