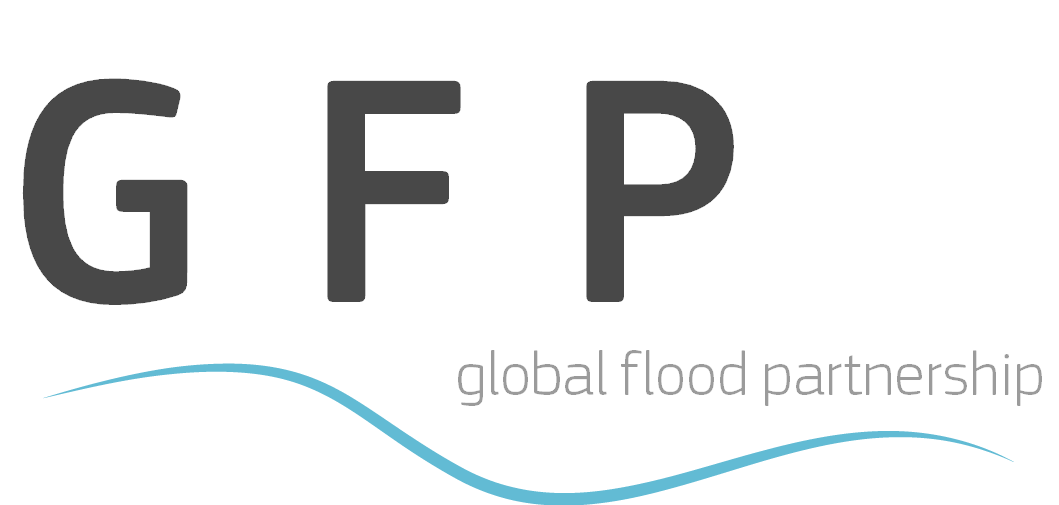 Surface Water Watch
080E030N
G. R. Brakenridge and A. J. Kettner
Dark Blue: Current Surface Water.
Light Gray: Mean Annual Flood.
Dark Gray: Maximum Observed Flooding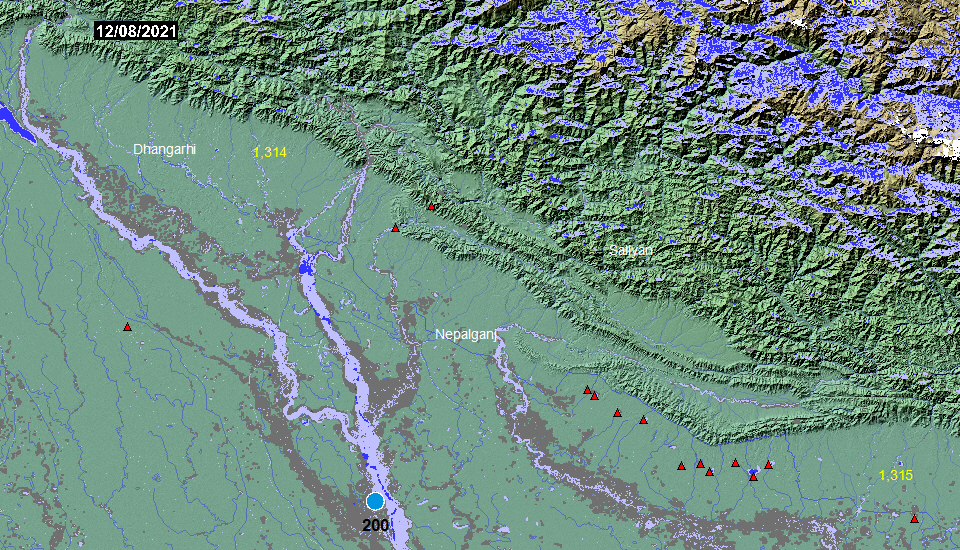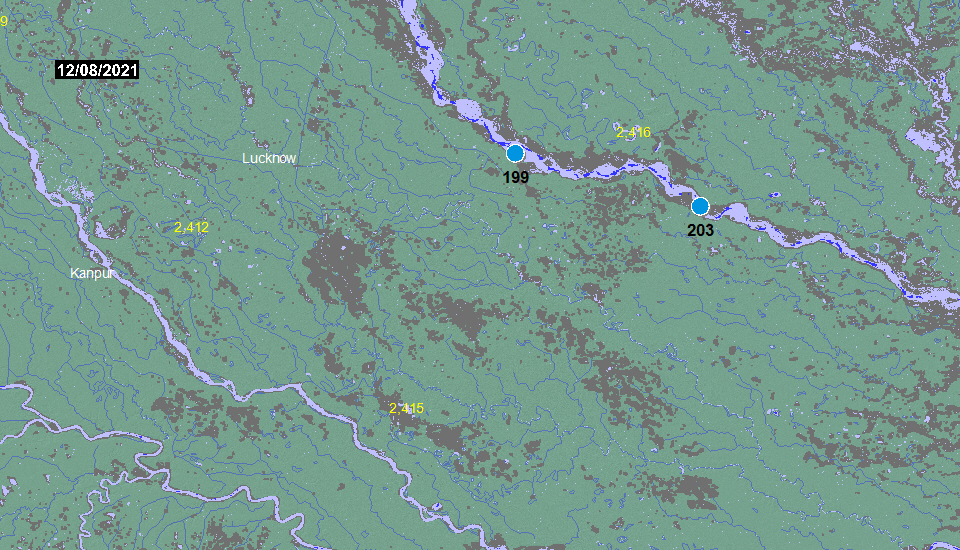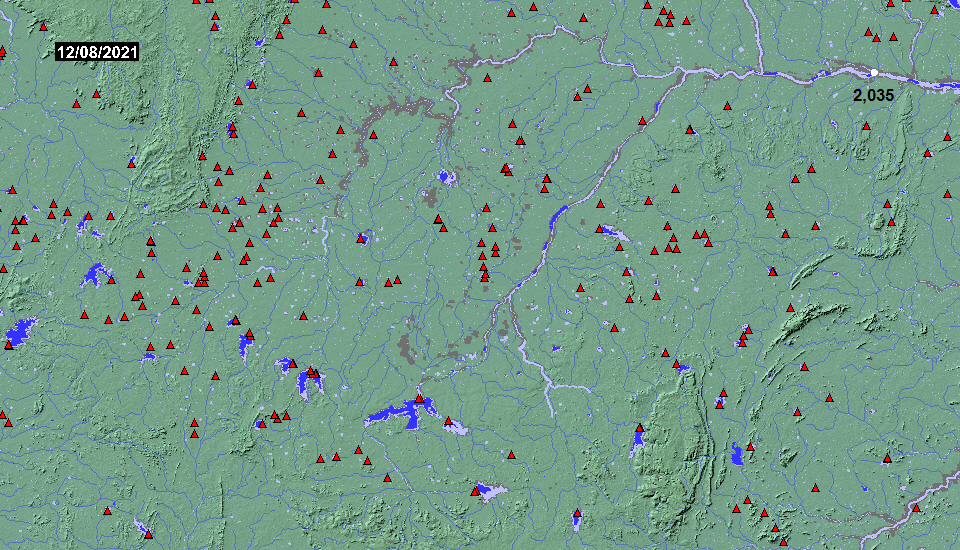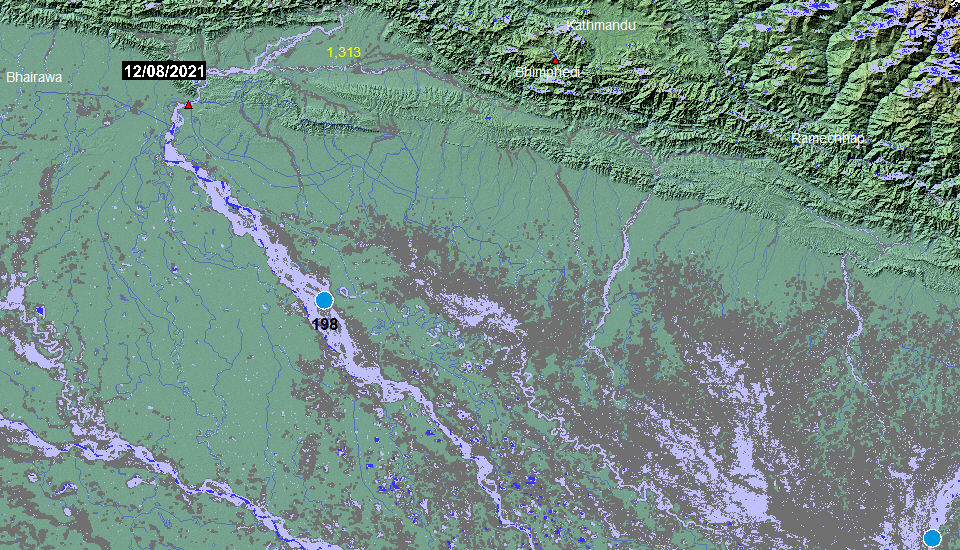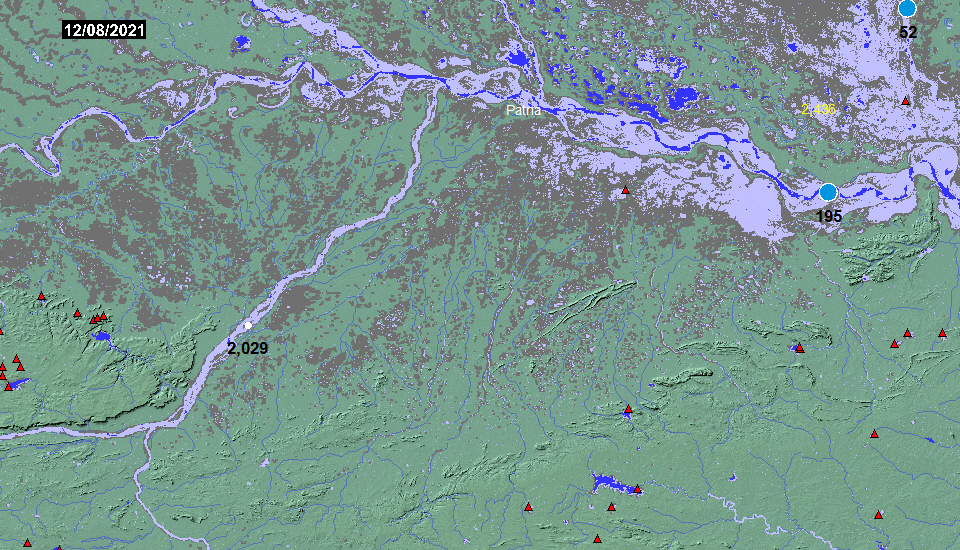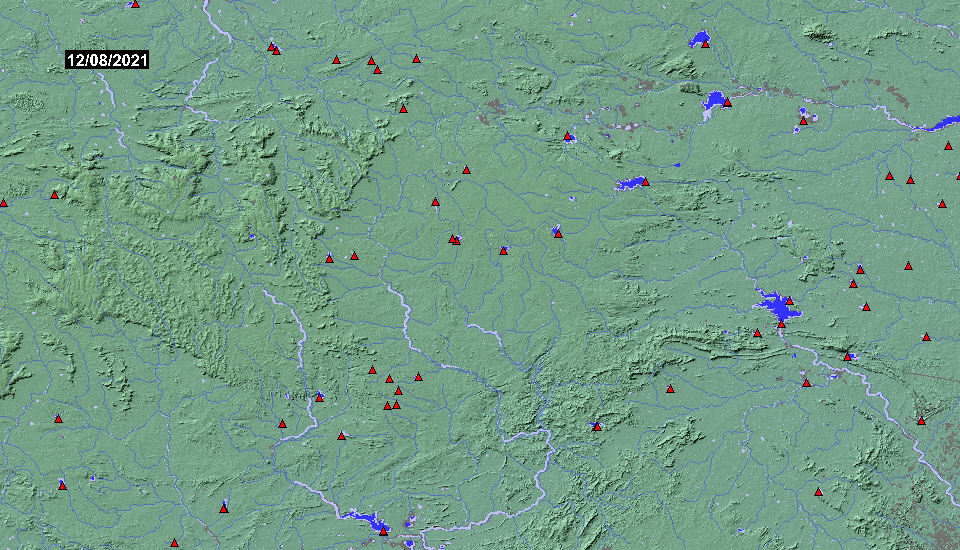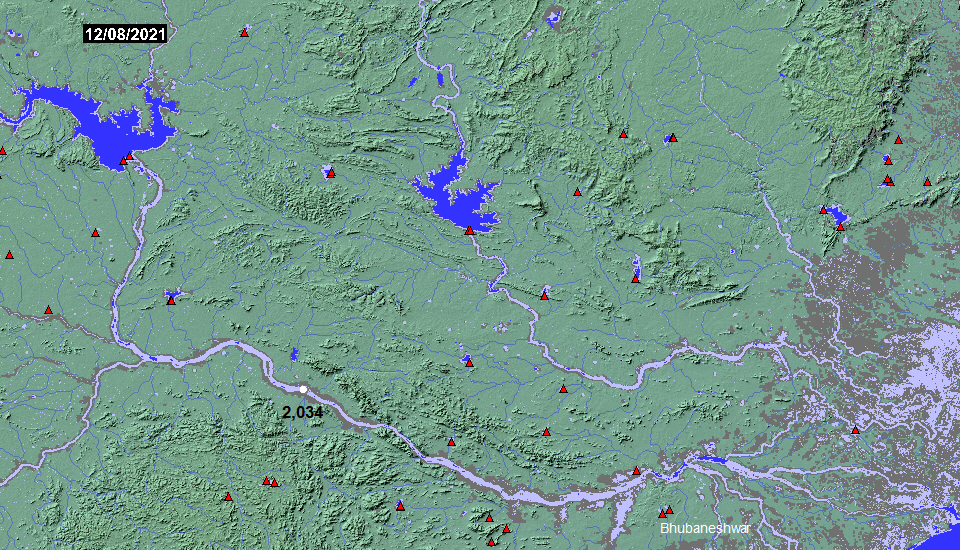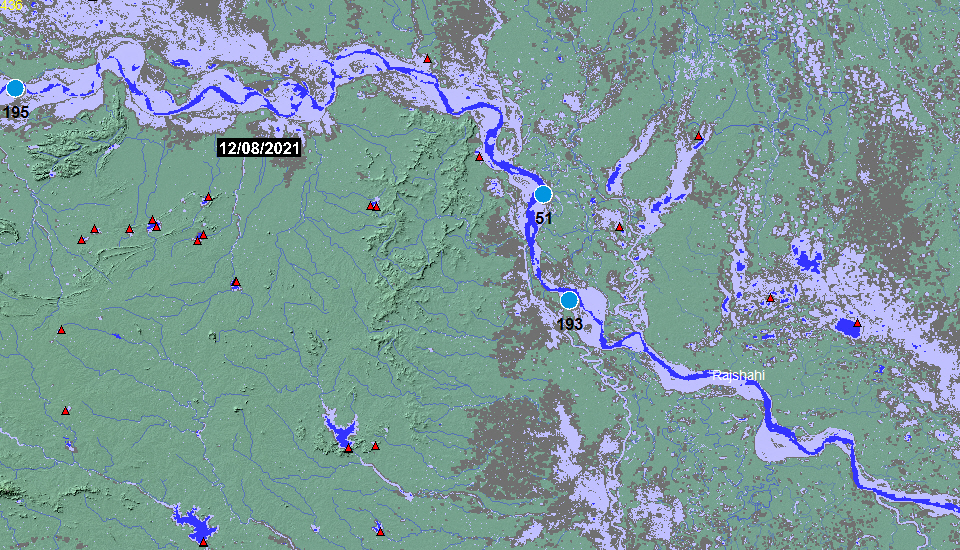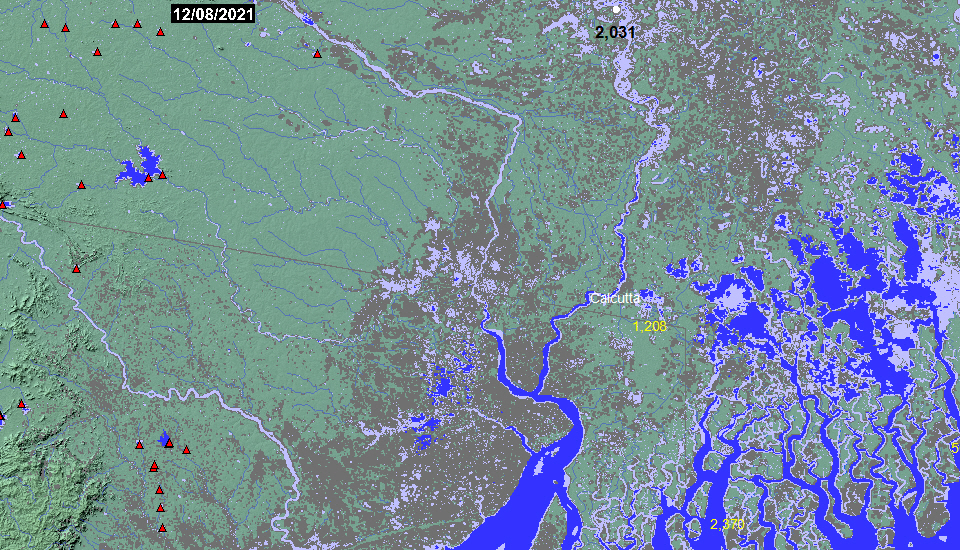 Explanation
Current surface water is a rolling forward (updated daily) two week accumulation of MODIS-detected surface water. It is calculated at the Flood Observatory using information from the NASA Near Real Time Global Flood Mapping Initiative (NASA LANCE) and is at a spatial resolution of 250 m.
Mean Annual Flood is surface water detected in four out of five years by the same MODIS sensors (2012-2016).
Maximum observed flooding is a composite of water mapped by DFO since 1993 using a variety of sensors and at spatial resolutions ranging from 10 m to 250 m. However, there is consistent MODIS coverage since 2012. This layer is updated yearly. See also the DFO Web Map Server.

This work, web site, and associated data are by G. R. Brakenridge and A. J. Kettner and are provided under the terms of a Creative Commons Attribution-NonCommercial-ShareAlike 4.0 International License. Please cite the authors for non-commercial use, and obtain permission prior to any commercial use. Contact Robert.Brakenridge@Colorado.edu or Albert.Kettner@Colorado.edu. We encourage all use with appropriate citation.
.
(counting since April 8, 2019)